Forget your account password? You can head directly to https://www.on3.com/forgotpassword/. You can also login to your account on the On3 home page in the top right hand corner.
Already logged in? Simply click your avatar icon in the top right hand corner of the page or head to https://www.on3.com/my/settings/.
Once you are at the Account Settings page, you will see options to change your email address and password. You will find this at the top directly under your name. To the right of the password line, click "change password." You will be taken to a page to enter your email address. After you submit your email address, you will receive an email with a link and instructions on how to reset your password. The link will direct you to a page to create a new password. Once you create a new password, you can now login again with your new account login information on the On3 home page.
Passwords should be at least 8 characters that includes at least one number, one capital letter, and one lowercase letter. For example, Password1 would fit these criteria, but something more personal (and longer) will be more secure.
Be sure to write yourself a note to help you remember the password you decided on! Enable the view icons on the screen below to be sure you are typing it the way you expected (the eyeball at the end of each form line will change the masked input into viewable text).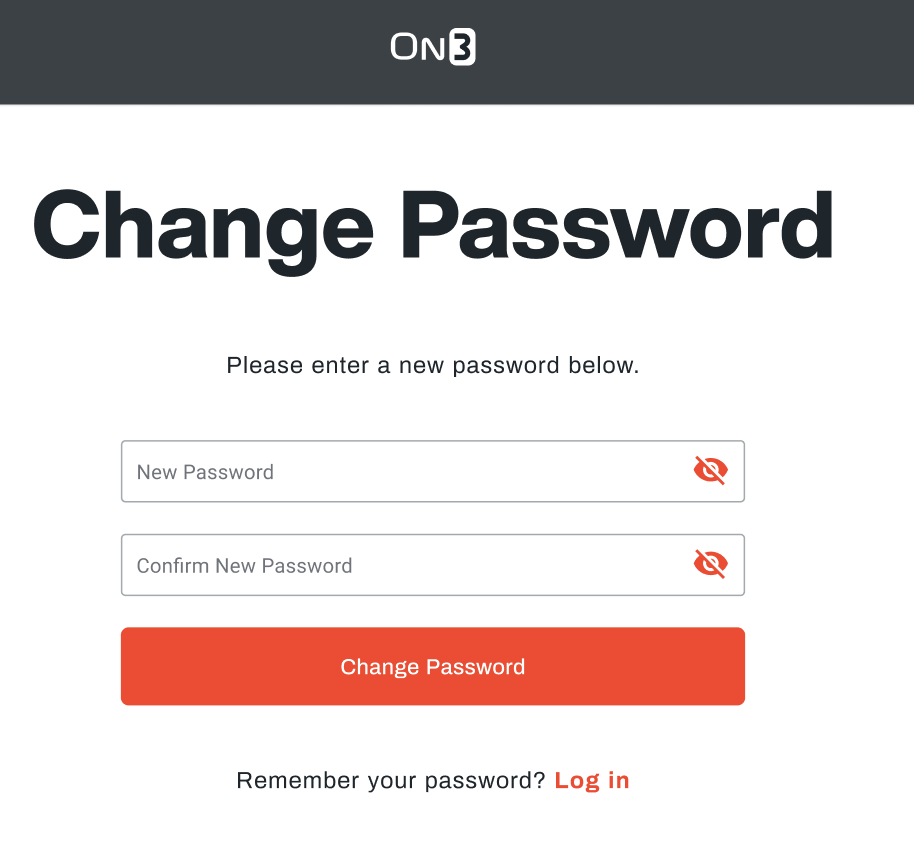 To submit a support request CLICK HERE.